Neighbor to Neighbor

Brand Identity Design
2020
Neighbor to Neighbor is a project about people—friends, family, strangers, partners, children, elderly, neighbors—Detroiters. In short, it is a community led effort to keep people, our neighbors, in their homes.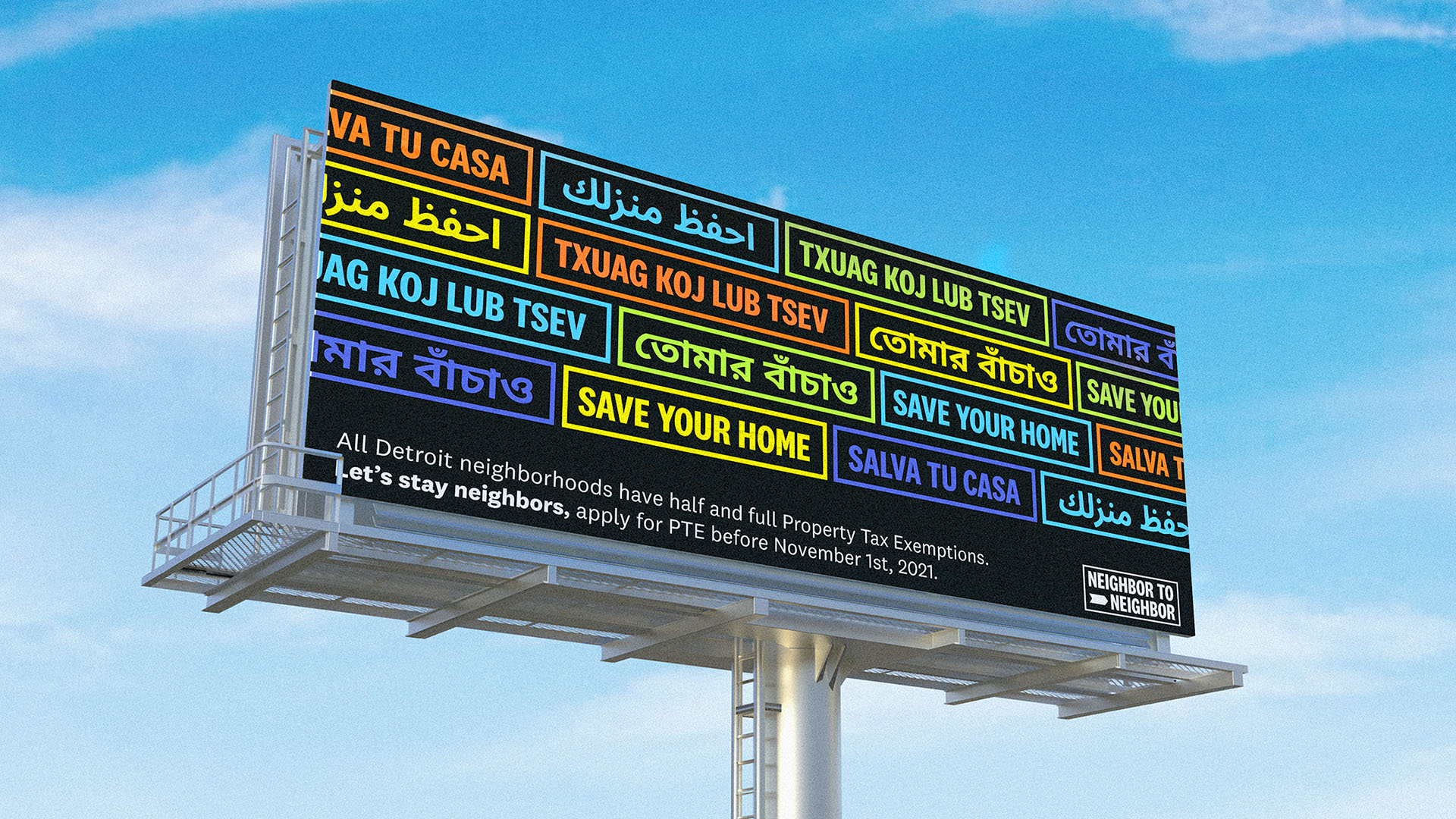 The Challenge
Foreclosure is a historical and abundant problem in Detroit, but Detroit's Property Tax Exemption (PTE) program can help residents avoid foreclosure. Although 30,000 residents are eligible for PTE, only 6,000 currently take advantage of it. Our goal was to address this issue, and get more residents applying.
Our Research

By talking to residents and community leaders, visiting Detroit neighborhoods, completing a brand audit, and mapping a user journey, we learned that many residents:

︎︎︎ Don't know the application exists
︎︎︎ Lack trust in the system
︎︎︎ May lack transportation
︎︎︎ May feel ashamed
︎︎︎ May not feel safe
︎︎︎ May not be able to understand the document

Our Approach

After putting ourselves in the shoes of the residents (to the best of our ability), we moved into the design phase. We split into teams of four and devised two unique systems.

After feedback from the client, we focused in on a modular system that emphasized empowering residents to apply for PTE through bold conversations that reached the homeowner, the neighborhood, and the entire city of Detroit.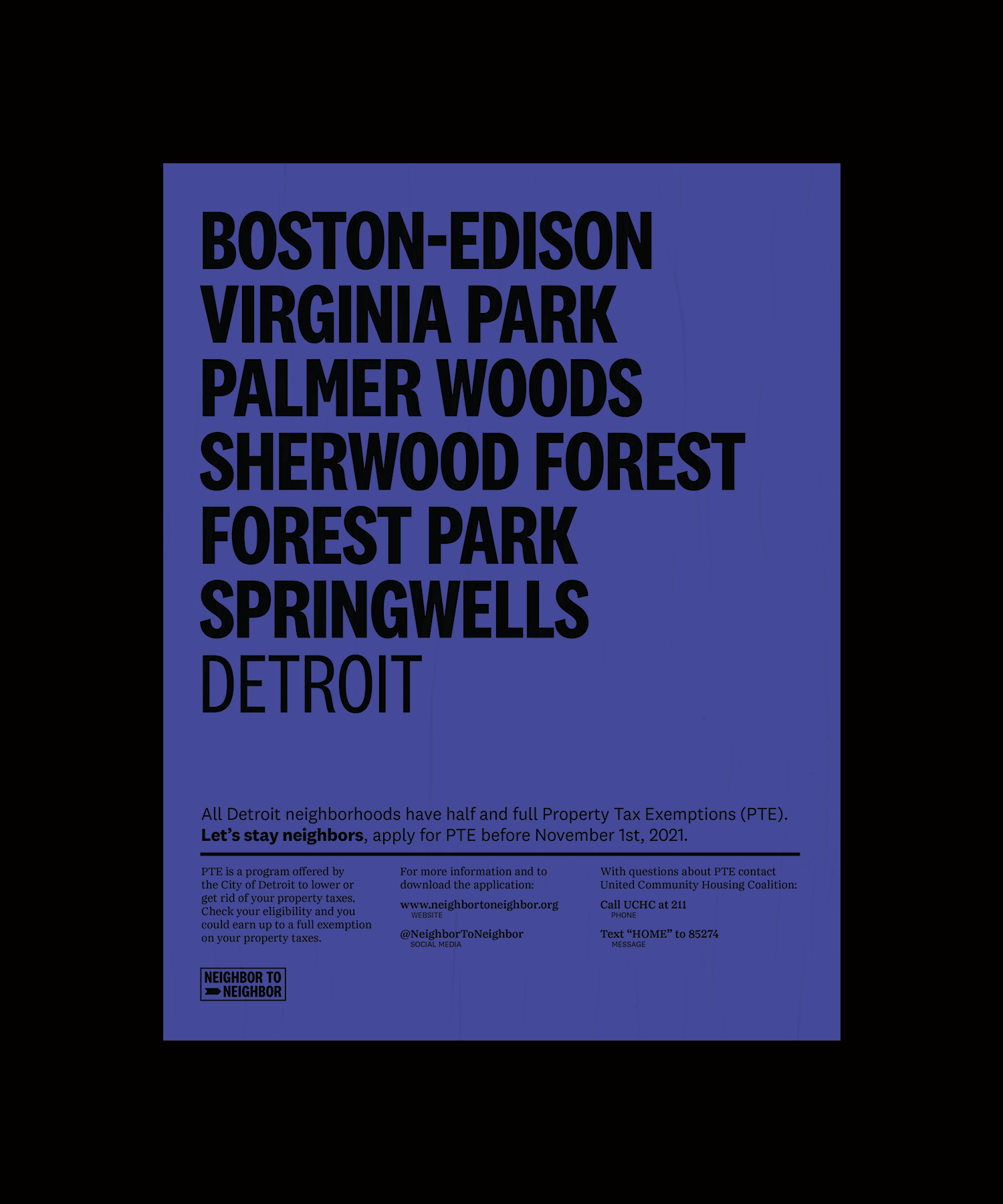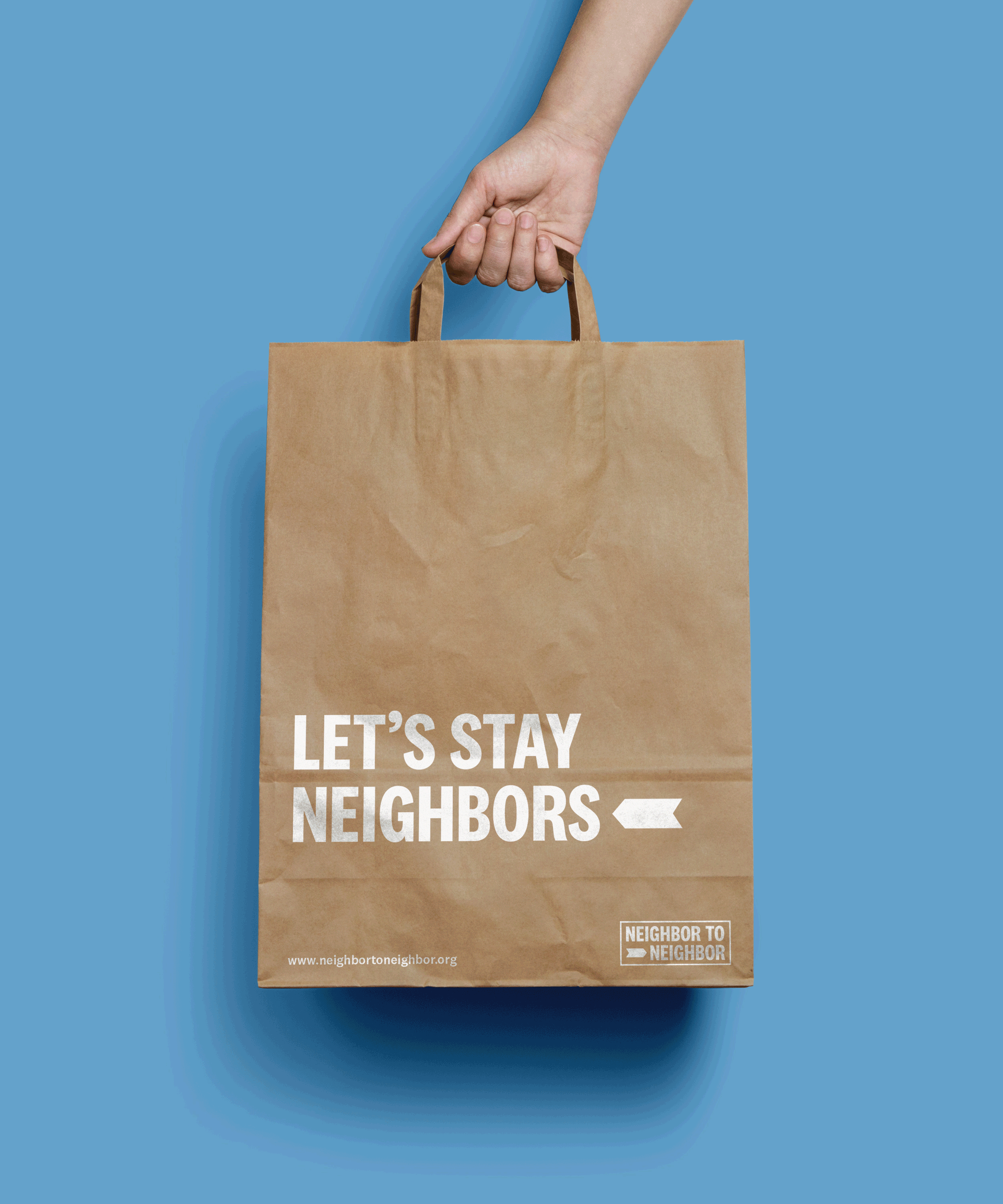 Property Tax Exemption Kit