Life Remodeled
---
Brand Identity | 2020
Life Remodeled is a non-profit that focuses on the intentional and equitable revitalization of Detroit neighborhoods distinguished by their significant need and radical hope.
My contribution throughout the process included research, presentation design and delivery, identity and wordmark design, and printed deliverables. All team members gave and implemented feedback during our process.
The Challenge
---
In need of a fresh and flexible brand identity, myself and three classmates collaborated to develop a system that represents radical hope and sustainable change, recognizes Detroit's unique history, and is adaptable to all of the organization's use cases.


Research
---
After studying Detroit's past and present, we found four key pillars that were crucial to Life Remodeled: community development, employment, education, and health and wellness.
When reflecting on what beliefs and ideals would be essential to the communities Life Remodeled works with, we came up with five promises: We are community-driven, we are action takers, we are life-long learners, we are historically conscious, and we are practicing anti-racism.
These pillars guided all of our visual decisions throughout the design process.

Identity System

---
The design system is built around shapes from the architecture of historic Detroit buildings, like the one that is now Durfee Innovation Society.

The primary and secondary typefaces are inspired by historical, anti-racist protest posters, while the color palette uses earthy greens to reinforce Life Remodeled's mission of sustainable change, and employs splashes of pink and orange to inspire energy and action.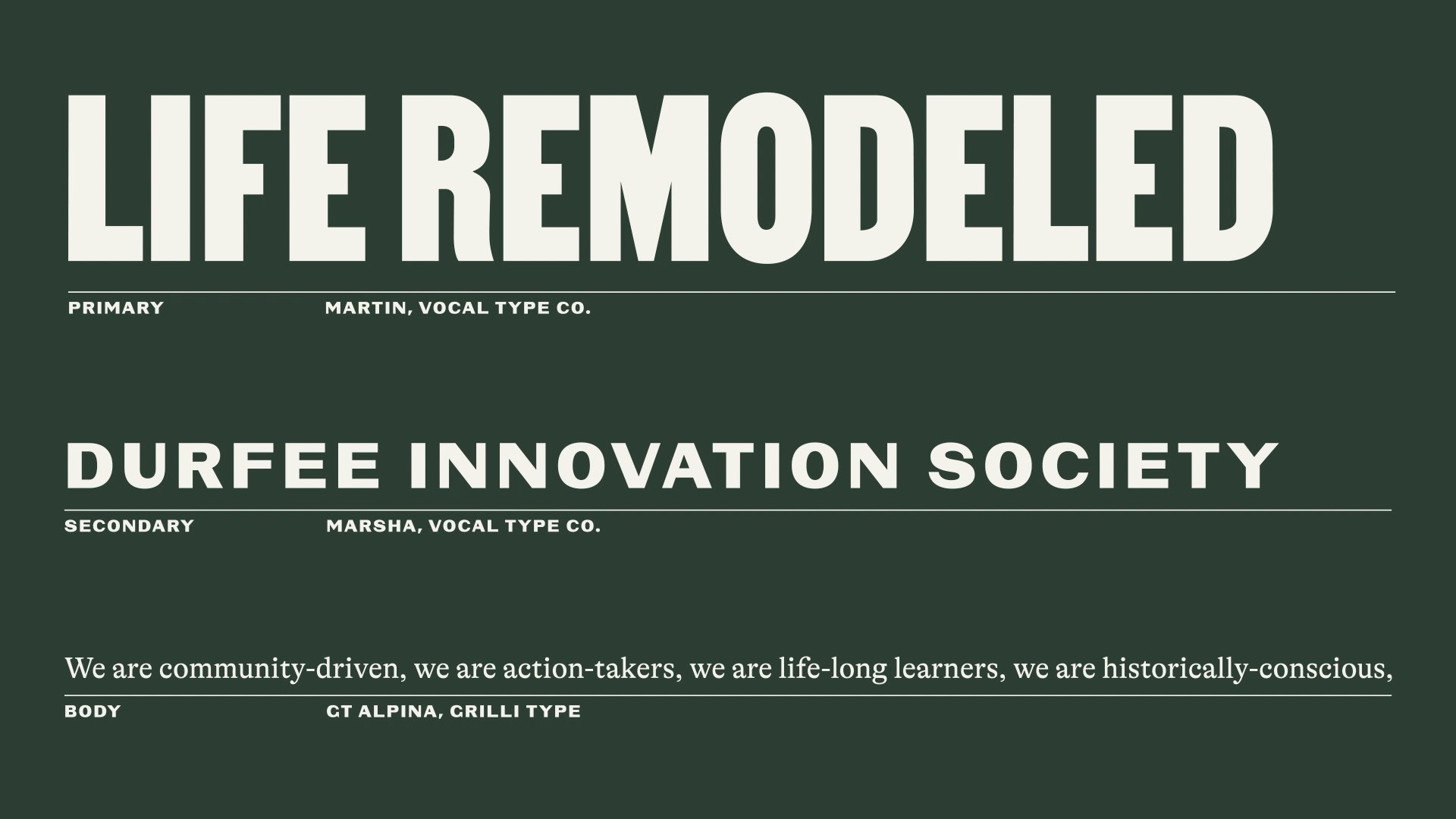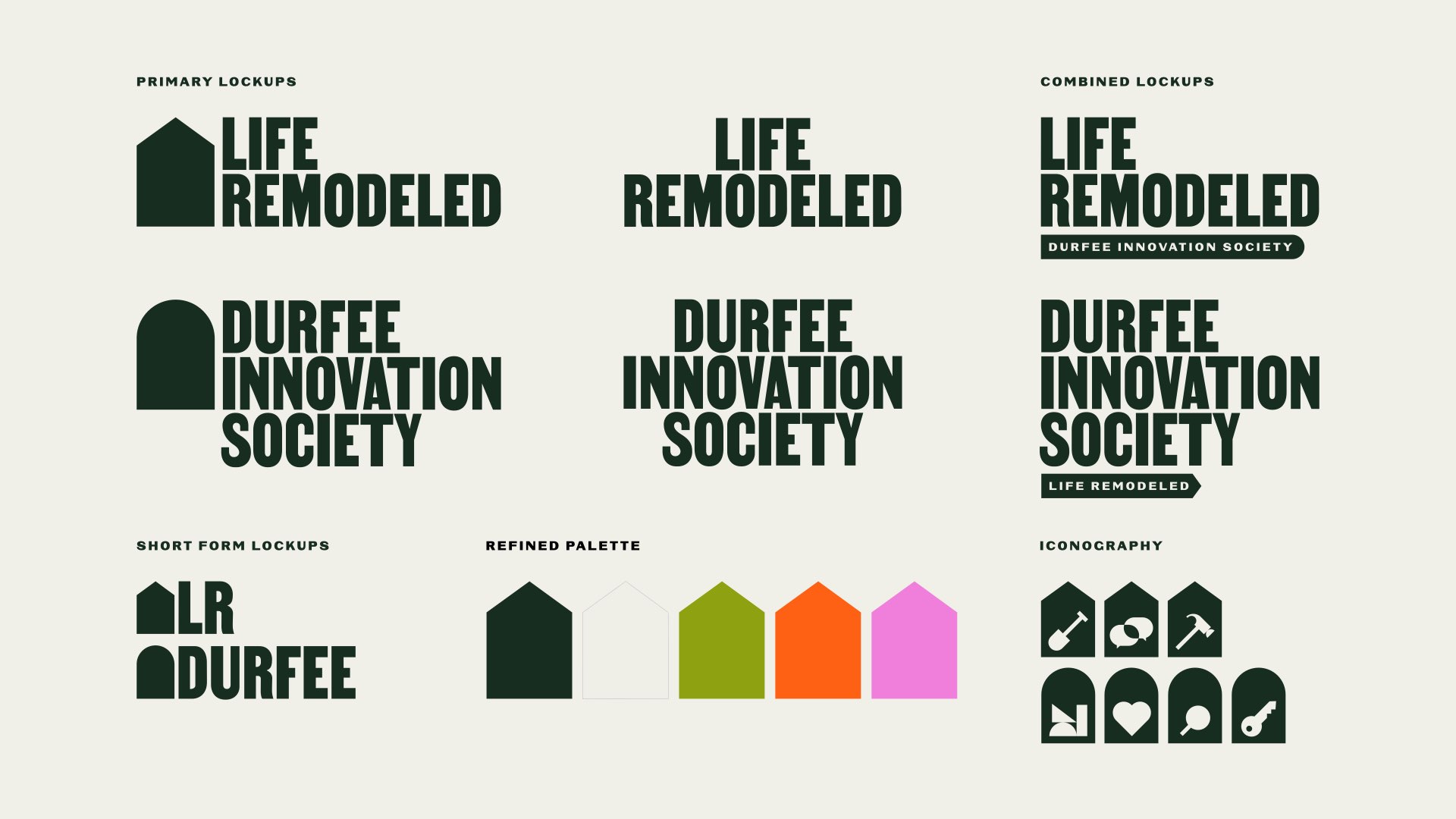 Stationery
---
Letterheads and business cards were crafted for professional purposes, while stickers were made to further familiarity with the brand's iconography.



Flyers & Billboards
---
The non-profit uses flyers and billboards to not only create awareness, but a sense of community. As designers, this made our language system all the more critical and considered.



Digital Marketing
---
To promote the celebration of Life Remodeled's 10 year anniversary, our team designed content for instagram and email marketing.



Website
---
The redesigned websites make great use of the icons and color palette to allow visitors to easily distinguish the difference between the main organization and their opportunity hubs.


Will Callis is always at his desk, using design systems to make things like websites, brand identities, and publications. He thinks making pixels move around is pretty fun too.

Learn more ︎︎︎
Get in touch ︎︎︎