Detroit Healthcare System

---
Publication | 2021
In a time where Healthcare is on everyone's mind, due to global pandemics and national politics, evaluating this system is more important than ever.
The Challenge
---
The current state of Detroit's healthcare system is complicated. While there are large medical facilities and clinics, there is a disparity between who and how Detroit's population accesses the healthcare system. For the population without insurance or any funds, there are some legislative efforts and community clinics but the gap is not addressed in how areas of Detroit are treated and the consequences of lacking care.

Aside from the system, the overall health of Detroit is struggling. Ranked 82 of 83 Michigan counties in terms of health outcome, Detroit's population is unhealthy and there is not enough being done about it.

The Soltution
---
The following research is compiled to evaluate the current state and speculate how healthcare might be better addressed.

In addition to this research book, we have paired a set of cards that provides a more pointed, editorial view of this same problem.

The content ahead is collected to show the problems we identified in research and the cards are a distilled version of some of the worst barriers in healthcare.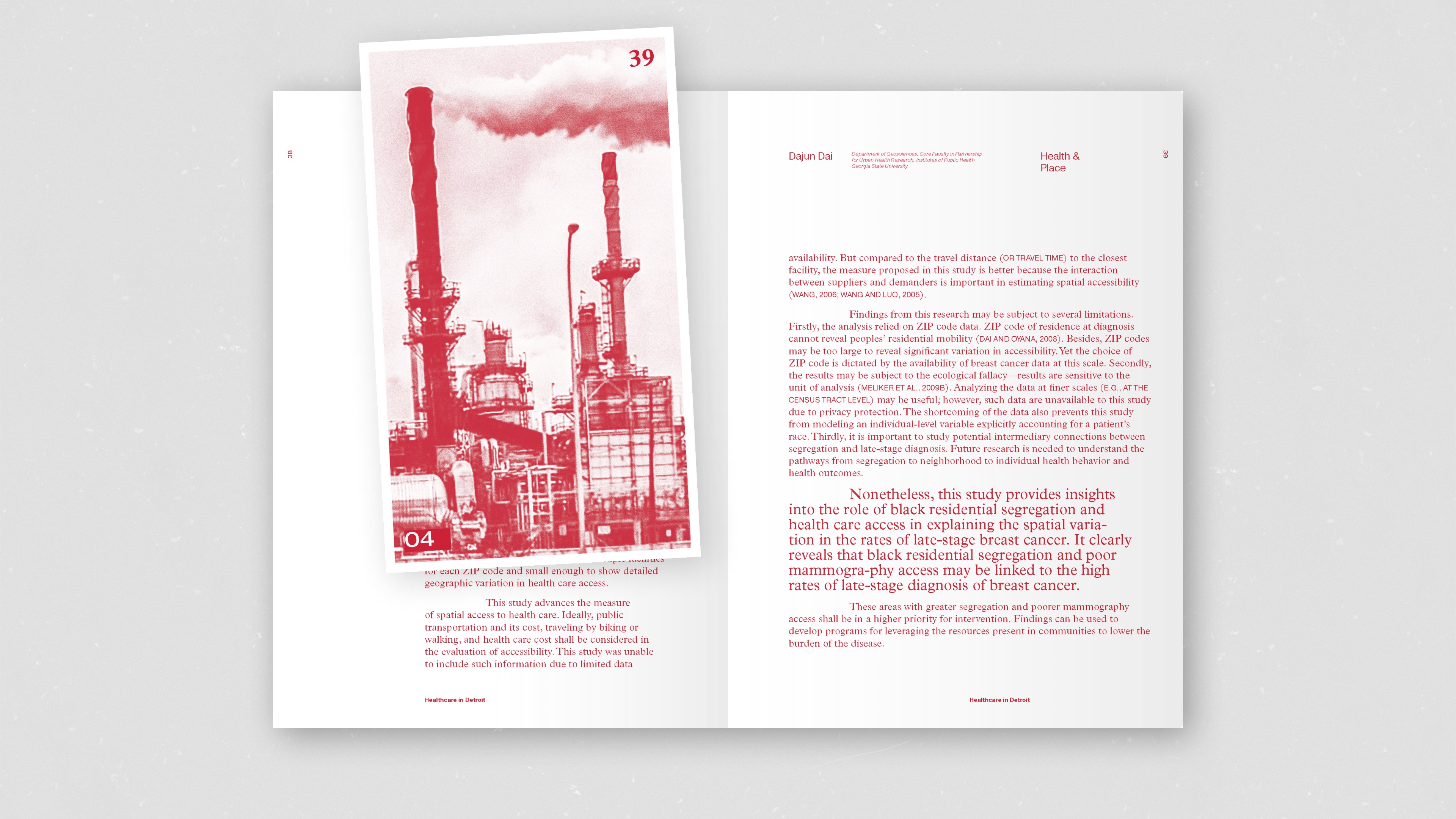 Will Callis is always at his desk, using design systems to make things like websites, brand identities, and publications. He thinks making pixels move around is pretty fun too.

Learn more ︎︎︎
Get in touch ︎︎︎